EOSC Roadshow 2022
18 May 2022

We invite you to the first EOSC roadshow in Prague, Brno and Ostrava.
We start on 1 June in Prague, continue on 3 June in Brno and conclude on 17 June in Ostrava.
As part of a series of lectures we will present:
FAIR data and EOSC concepts in international and national context
the proposed implementation of EOSC in the Czech Republic, its background and expected benefits
the context of FAIR Data support in the Czech Republic
open portfolio of services and tools of the future National Data Infrastructure
the possibilities for scientists to be involved in future EOSC activities and to use the results of EOSC implementation in the Czech Republic
related funding within the OP JAK, support for the implementation and use of the National Data Infrastructure
We believe that this event can be beneficial for you because you will learn in a comprehensive form the news, current status and next steps following up on the activities that we have been developing together for several months.
As the EOSC Roadshow is intended for all scientific and other professionals, especially those who manipulate data and other digital artefacts in their work, please feel free to invite your other colleagues who have not yet participated in EOSC discussions in the Czech Republic.
PROGRAMME AND REGISTRATION https://www.e-infra.cz/eosc/eosc-roadshow-2022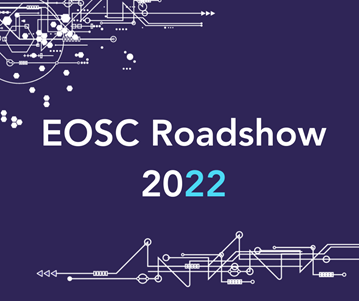 We look forward to seeing you there!